New Inventory  |  View Incentives  |  Contact Us


The Audi Q3
With a field of competition vying for first place in the crossover market, Audi sets itself apart by focusing on great design, driver comfort, and refined handling. Up against choice offerings from BMW, Mercedes, and Lexus the Q3 brings the best and quietest ride with a wealth of standard luxuries compared to the rest.
Coming at us this year with a 2.0-liter turbo engine pumping out 200-hp the Q3 has reliable performance along with its smooth ride. The rest of the drivetrain comes standard with an automatic six-speed transmission and forward wheel drive, with quattro being optional of course (Audi's renowned AWD offering).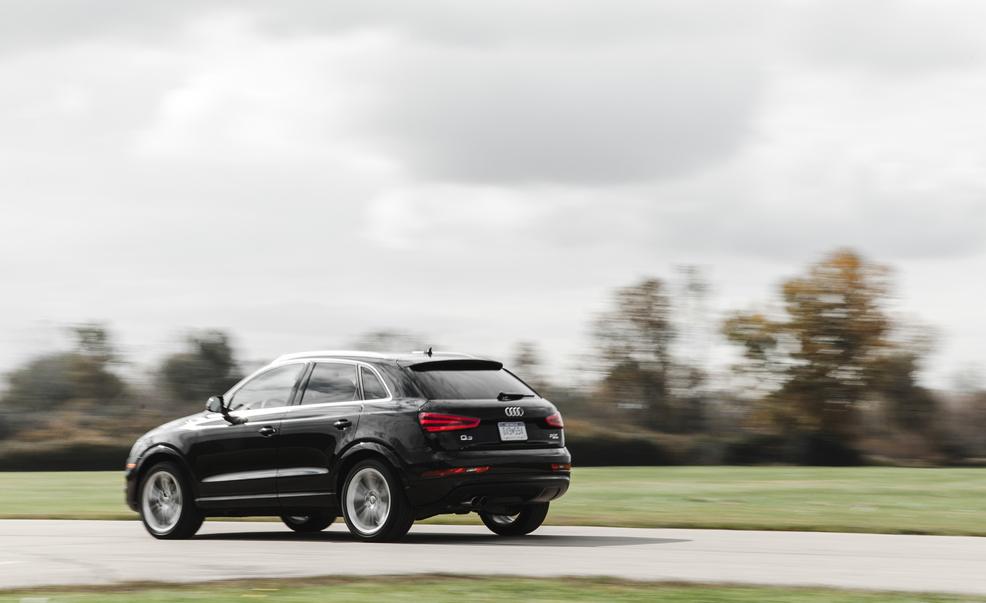 Getting inside of the Q3 one will find a high quality interior with loads of features. You'll discover genuine leather heated and power seats for rider comfort, dual-zone climate control for individual preference, and a panoramic sunroof to enjoy the views, all which come standard. Along with the interior features, the Q3's outer appearance includes HID headlamps, LED taillamps, a power hatch and 19-inch wheels, and guess what? They come standard as well.
While not being the quickest off the mark the Q3 brings flattering value and sophisticated design along with class leading handling and ride comfort to the competition. With its bevy of standard features the Q3 is an appealing choice for someone in the market that prefers top-notch handling and fine luxury all wrapped in a crossover package.