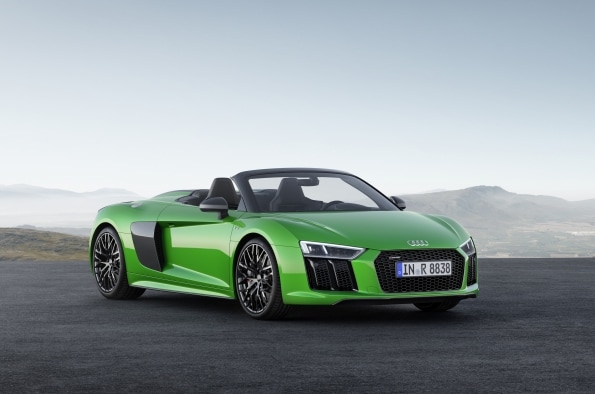 By Josiah Zintsmaster
The new R8 V10 Spyder made its bow to motor enthusiasts on August 18th. Having an incredibly close parallel to racing, the R8 is Audi's peak performance car. The road approved R8 bears the same V10 engine as the R8 LMS racecar. The R8 is a prime example of how production models can take the best parts of tech and development used in motorsports and curate an exhilarating car for the customer. The naturally-aspirated 5.2-liter V10 engine and seven-speed S-tronic gears up the R8 V10 Spyder to blast off from 0 to 60mph in only 3.5 vanishing seconds.
Not only did the new R8 make an appearance, Audi showed off the all-new RS 5 Couple, the R8 LMS GT3 racecar, and of course the iconic Audi Sport quattro S1. This year's showcase was unique because it marked the 30th anniversary of Walter Röhrl's record setting ascent to the crest of Pike's Peak, utilizing the impeccable performance of the S1.
VIP guests at the Rolex Monterey Motorsports Reunion received an exclusive offer for a chance to get behind the wheel of the new R8 V10. With the chance to participate in an Audi Sport Performance Drive, VIP guests will be taken for a tour around the thrilling Mazda Raceway Laguna Seca while gripping the steering-wheel of the new R8 V10.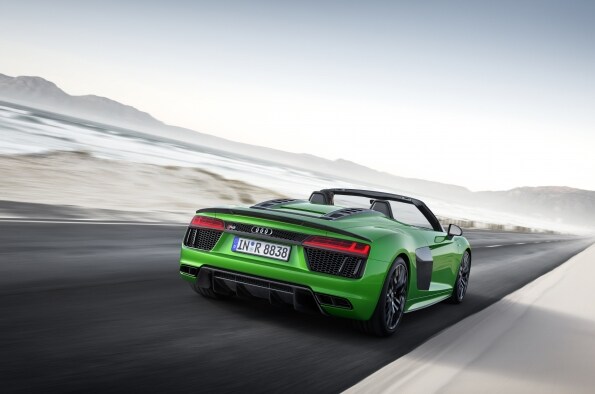 In addition to the track experience, Audi was showing off the race cars that inspire the Audi Sport production vehicles. For example, the R8 LMS GT3, which shares nearly half of the same parts as the R8 street car and the R8 LMS GT4, that shares nearly 60% of fabrication parts with the R8 coupe, were showcased.
Audi of America announced the new Audi Sport brand along with the plans for development and manufacturing of the Audi R and RS models at the 2017 New York International Auto Show. Audi Sport also includes the Audi Collection, customer racing, and Audi Sport performance parts.