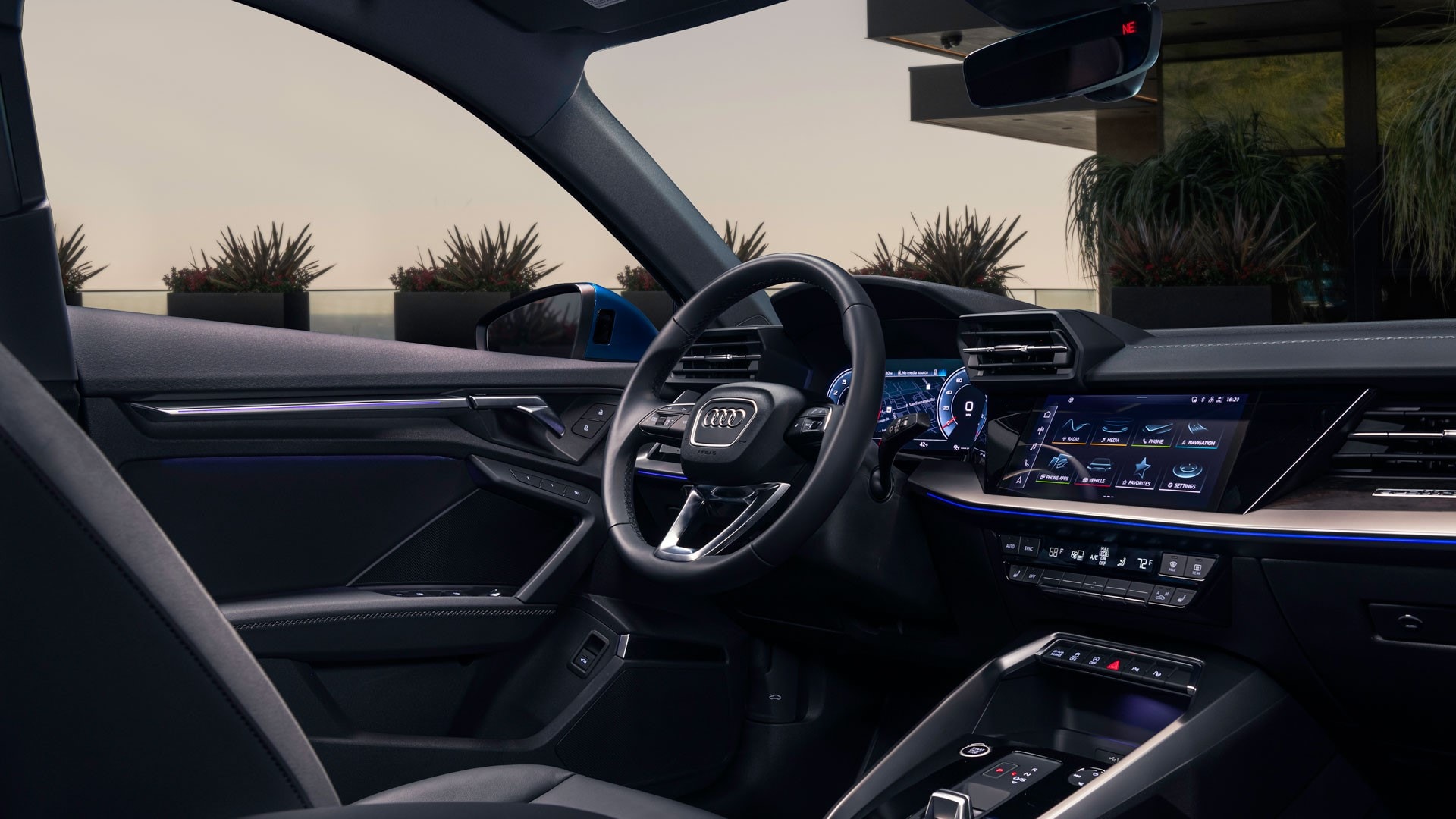 The 2023 Audi A3 is a true masterpiece, boasting impressive performance figures, elegant exterior and cabin design, and top-notch safety features. This compact luxury car is a joy to drive and a pleasure to own, and it's sure to impress even the most discerning drivers.
Under the hood, the 2023 Audi A3 is powered by a turbocharged 2.0-liter four-cylinder engine that delivers an impressive 201 horsepower and 221 lb-ft of torque. This powerplant is paired with a seven-speed dual-clutch automatic transmission that shifts smoothly and effortlessly, providing a sporty driving experience that is both engaging and comfortable.
The exterior design of the 2023 Audi A3 is both sleek and sophisticated, featuring an aggressive front grille, a sculpted hood, and bold, angular lines that give it a sporty and modern look. The cabin is equally impressive, with high-quality materials, soft-touch surfaces, and a minimalist design that emphasizes both form and function. The A3's infotainment system is intuitive and user-friendly, with a responsive touchscreen display that provides easy access to all of the car's features and functions.

Safety features on the 2023 Audi A3 are second to none, with a suite of advanced technologies designed to keep drivers and passengers safe on the road. Standard safety features include automatic emergency braking, lane departure warning, and adaptive cruise control, while available features like blind-spot monitoring and rear cross-traffic alert provide additional peace of mind.
Overall, the 2023 Audi A3 is an exceptional car that offers a perfect blend of performance, style, and safety. With its powerful engine, sophisticated design, and advanced safety features, the A3 is sure to impress even the most discerning drivers. Whether you're commuting to work, running errands around town, or taking a long road trip, the 2023 Audi A3 is the perfect car for those who demand the very best.