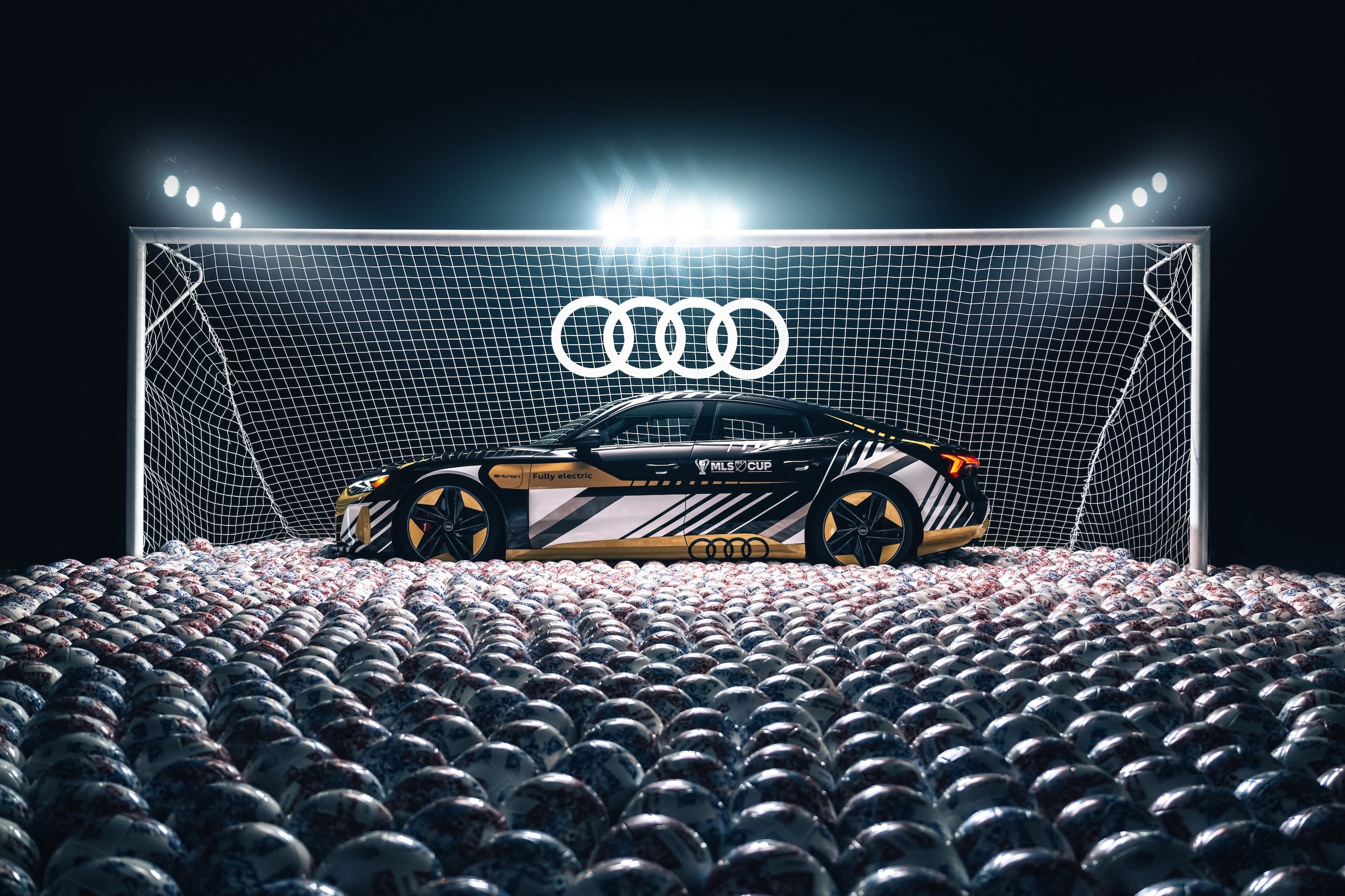 As the Major League Soccer entered its 28th season in February 2023, and excitement builds up for the 2026 World Cup, the Audi of America announced its solid support and continued involvement in youth soccer initiatives through a multi-year extension with Major League Soccer.
Encompassing the new agreement, Audi will remain the MLS' official automotive partner, title sponsor of the Audi MLS Cup Playoffs, and presenting sponsor of the MLS Golden Boot Award which will honor the League's top scorer every season. Not to mention, Audi will be the first presenting sponsor of the MLS Cup.
Tara Rush, chief marketing officer of Audi said they are thrilled "to keep raising the profile of the game and support youth players stateside." Knowing that the partnership helps strengthen the soccer community, and reach new fans, Audi values the sponsorship deeply.
Since 2015, Audi has been an official automotive partner of MLS. Striving to help expand educational resources for over 1,600 youth players, the company has donated $4 million to support academies—acknowledging that they are one of key resources for developing on-field talents in North America. The automaker has also enabled housing for 130 youth players. On a local level, Audi further supports MLS through its nationwide dealer network, and club partnerships. Additionally, as it eyes to advance academies league-wide, Audi has committed $1 million per season to help drive progress for the sport through the Audi Goals Drive Progress.


Another exciting new initiative to look forward to during the 2023 season is the debut of the Audi Goals Drive Progress Impact Award in collaboration with MLS WORKS. This is aimed at honoring the individual community work projects of players. Candidates whose commitment to social impact work and charitable efforts proves to be praiseworthy will be considered by a selection committee. Their contributions must foster equity and inclusion, help create sustainable communities, and improve the lives of those in need in the U.S. and Canada.

Players who will be demonstrating excellence in driving progress in their communities will be scouted throughout the season. They could receive up to $20,000 to support their chosen charitable cause. The grand winner of the Audi Goals Drive Progress Impact Award will be named during the MLS Cup, and will be given an amount of $100,000 as contribution to their charity.
"Audi has been a champion of Major League Soccer throughout a tremendous time of growth in our league, and they have been a dedicated partner every step of the way. MLS is proud to continue our work with Audi during this momentous time for soccer in North America," MLS Commissioner Don Garber said.

Audi's renewed commitment has all been about making a profound impact on the lives and careers of young soccer players.