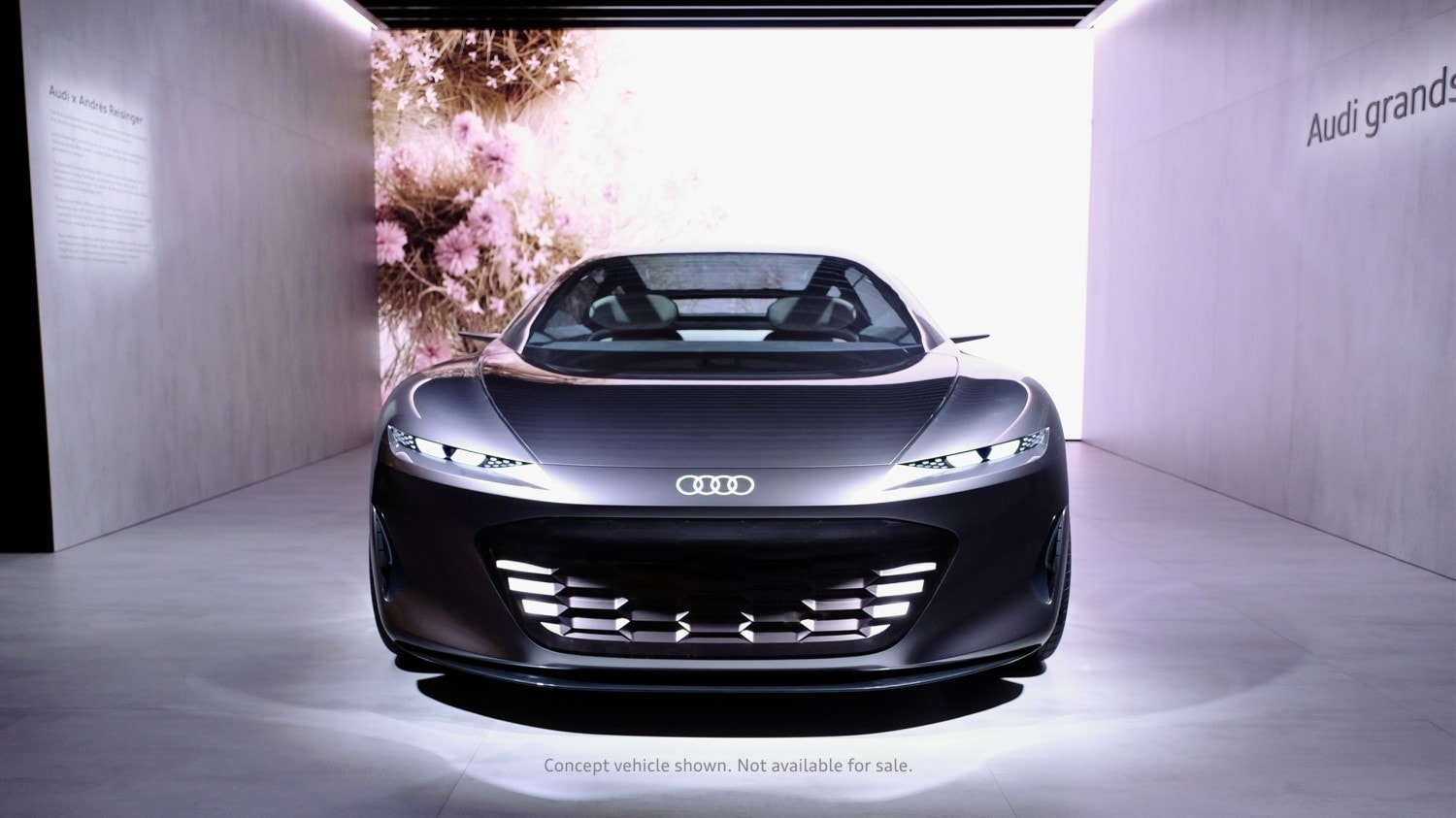 Blending the physical and digital world, Audi's exhibition at Design Miami/ 2022 made a lasting response among onlookers.
It featured the automaker's first digital artwork created by Argentine digital artist and designer Andrés Reisinger, and Audi's concept car Grandsphere. Reisinger took inspiration from the car's freedom of time to form a stupendous, thought-provoking work of art. This collaboration aims to shift people's perception on mobility.
Introducing Audi's Grandsphere


Upholding the brand's vision for premium mobility of the future, the Grandsphere showcases new experiences made possible through innovation—enter the era of automated and driverless cars.
Audi shows off the possibility of a level 4 automated driving. The luxury sedan's interior manifests a spacious realm of incomparable experiences—free of pedals, steering wheels, and other instruments. Devoid of a screen for the first time ever, the interior architecture looks sleek and clean, and the cabin is transformed into a living space, a mobile living room.
As driving becomes automated, users acquire more freedom in personalizing the interiors. The architecture and features of the car are determined according to their preferences.
Incorporating the Evolution of Mobility in Creating a Compelling Piece
The personal sphere of the concept car was taken by Andrés Reisinger to a higher level through his artwork. Centering on the changing of spaces as we move, and the encounters that it leads to, he created a two-minute-long piece that imagines a surreal environment, traversing realism and fiction.
Depicted in the artist's known warm pink hues, the digital work starts with the delicate shimmering movement of water and its reflection, then it disorientates the perspective of space by blurring the boundaries between the inside out, like the limitless possibilities presented by the concept car.
The landscape continuously evolves as the seat of the Grandsphere is teleported from the car into the artwork, shifting in position, and drawing possible passengers into new discoveries.
"The evolution of mobility offers this chance. It propelled me to create a very beautiful, compelling piece that signals the benefits of this change," Reisinger shared.