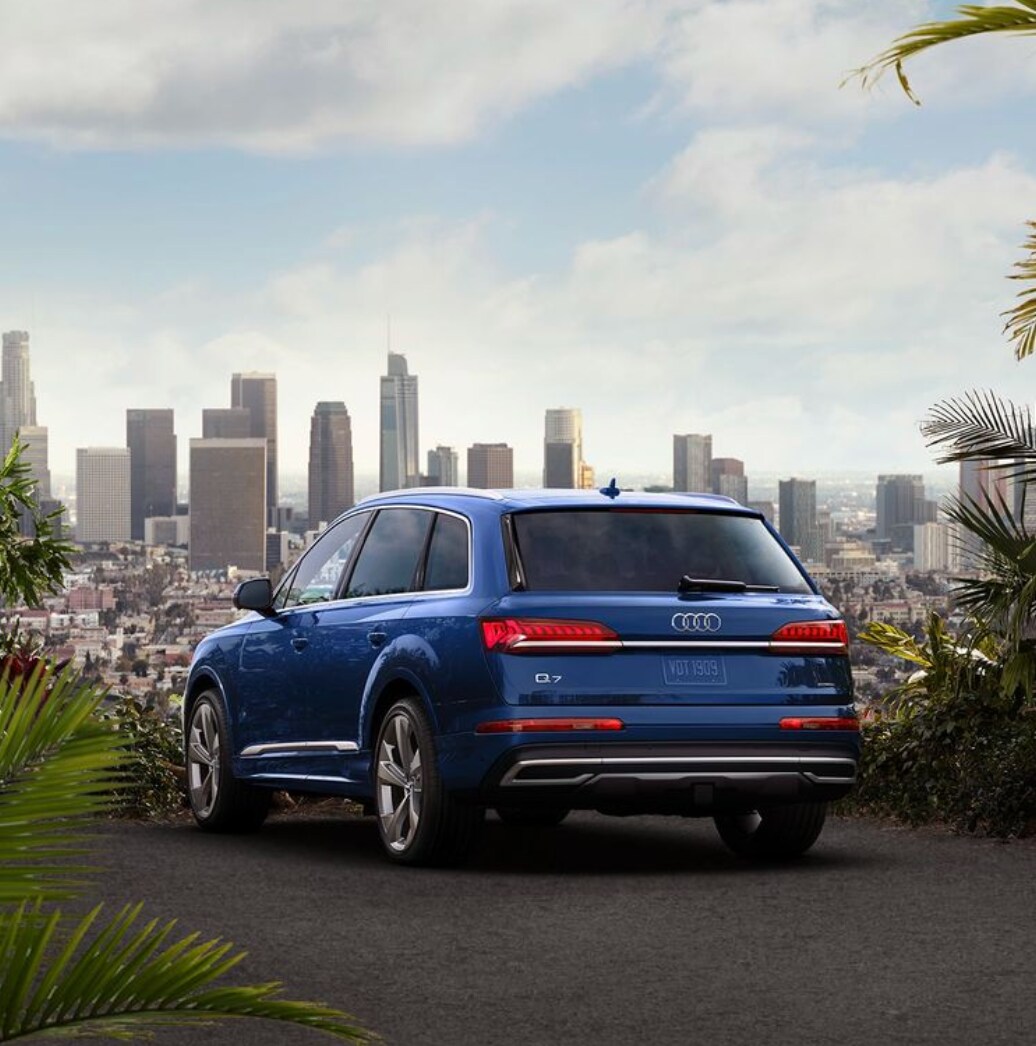 Demonstrating a powerful harmony between performance and practicality with its 500-horsepower and premium seven-passenger seats, the new 2020 Audi SQ7 is everything you want in a mid-size luxury SUV.
Featuring the powerful 4.0 TFSI V8 engine, t
he Audi SQ7
has the capability of generating 500 horsepower, as well as 568 lb-ft of torque. It can also accelerate from 0 to 60 mph in an impressive 4.3 seconds. With an eight-speed Tiptronic automatic transmission, the twin-turbocharged midsize SUB routes to power, ultimately sending the power to all four of the wheels via Audi's special Quattro all-wheel drive. Experience an even more enhanced
ride quality
with its automatic regulation of the vehicle dynamic all thanks to the S-tuned adaptive air suspension which electronically controls the vehicle's adaptive dampers. The Standard All-wheel steering reduces the SUV's turning circle along with enhanced maneuverability by turning the front and rear wheels in opposite directions while maintaining low speeds. It also turns both axles in the same direction at highway speeds, giving the driver greater comfort, control, and stability.
Relax in style and at ease with all the new technology and infotainment to maximize your driving experience and convenience. A new MMI touch response system has replaced the conventional buttons and controls with two high-resolution touch displays. With a subscription, the SUV also offers its passengers an available Wi-Fi hotspot, an extensive Audi Connect portfolio filled with online services and natural voice control. Functions including parking information, Yelp review highlights, and weather updates are now integrated within the MMI touch response system with an active Audi Connect subscription. For compatible devices, the Standard Audi smartphone interface provides convenient access to wireless Google Android Auto and Apple Carplay.
An impressive and comprehensive suite of driver assistance systems are at your service in the 2020 Audi SQ7. This includes the Emergency assist, which is capable of detecting whether or not the driver is inactive, and can then initiate a multi-stage process so as to alert the driver. The adaptive cruise assist combines traffic jam assist, active lane assist, and adaptive cruise control for maximum efficiency. There is also an available Top view camera system, Intersection Assist, Turn Assist, and Traffic sign recognition.
No matter what way you look at it, the 2020 Audi SQ7 is a clear winner.