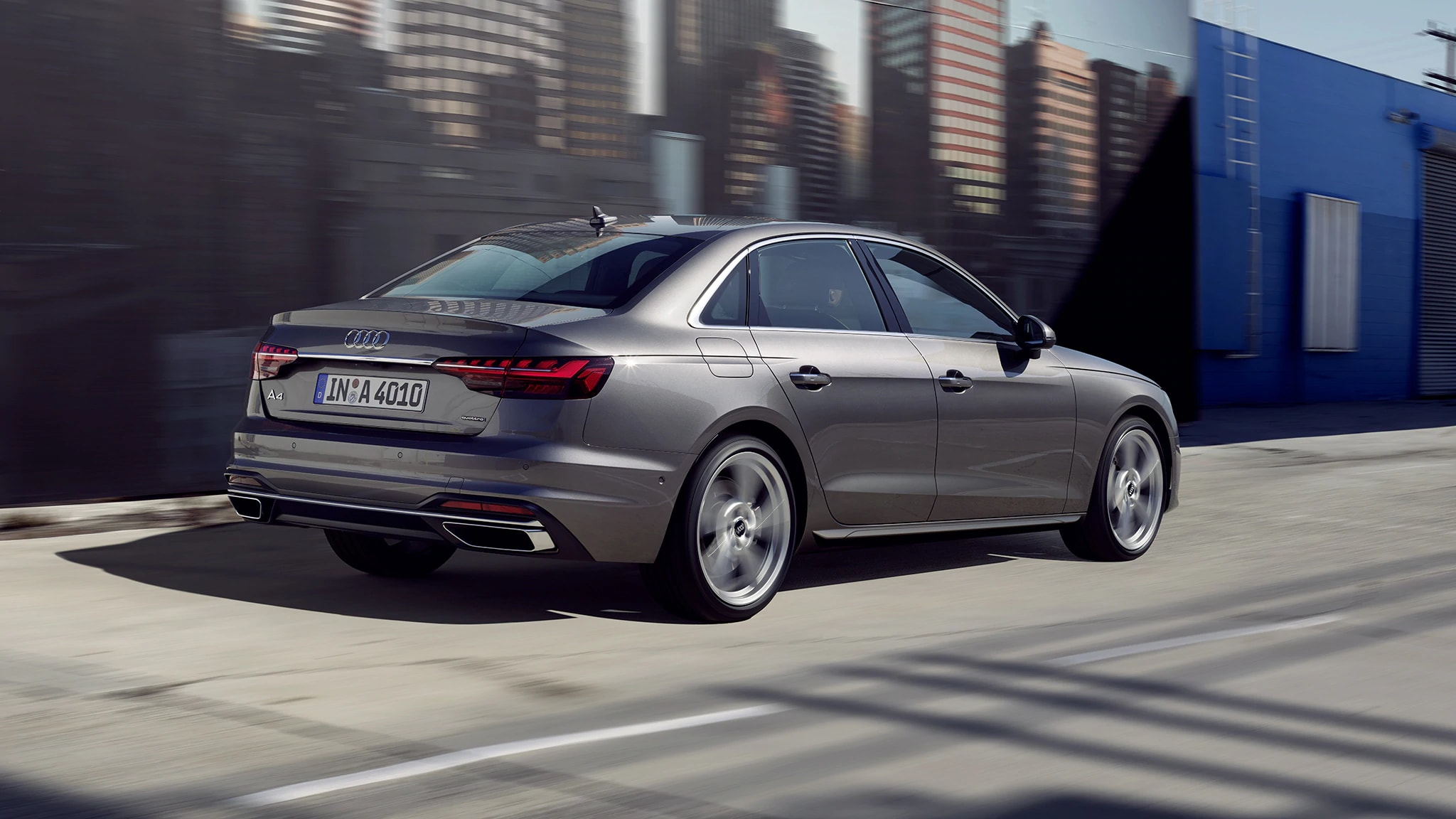 The long-awaited updated 2020 Audi A4 lineup is finally coming into the U.S. market. The styling tweaks to the European-market A4 in May 2019 are now beginning to be appearing in vehicles across the pond.
The Audi A4 is ranked near the top of its class. Its advanced cabin technology, fantastic build quality, quick acceleration capability, and overall experience of the ride are all nearly unbeatable features. However, with the refreshed capabilities and styling, Audi has found a way to improve its formula and provide an even better vehicle.
The A4 offers a 2.0-liter inline-four in either 40 TFSI or 45 TFSI Quattro. The 40 TFSI is a 188-horsepower sate of tune with front-wheel drive. The 45 TFSI Quattro is a 248-horsepower with a renowned Quattro all-wheel drive. All A4 models utilize a seven-speed dual-clutch automatic gearbox that will leave you feeling sporty and stylish on every drive.
With a different design to the new standard LED headlights, the external features of the A4 are now refreshed and better than ever. Almost every piece of sheet metal on the vehicle has been updated according to Audi, making the A4 up to date with the rest of the company's sedan lineup. Additionally, the previously hexagonal grille is now wider and flatter. The rear bumper lines have been sculpted for a more aggressive stance, offering an appearance similar to that of the bigger Audi A6. As for the interior, the previous MMI control knob is now being replaced with an all-new 10.1-inch touchscreen featuring natural-language voice control. The new software allows for increased ease in communication and connectivity with your vehicle.
You will feel connected and in control of every drive with the A4. The vehicle includes a multifunctional steering wheel, Apple CarPlay, and Android Auto compatibility, so you can easily enhance your drive with whatever audio makes you feel your best. The sunroof, heated front seats, and three-zone auto climate control will add a touch of comfort and luxury that you won't want to miss out on.
This car has a strong value; there is so much offered for the price paid. The A4's impeccable build quality and surprisingly quick acceleration will undoubtedly transform your driving experience. These refreshments are an exciting addition to the U.S. market. The A4 is sure to bring a great deal of excitement to our market.