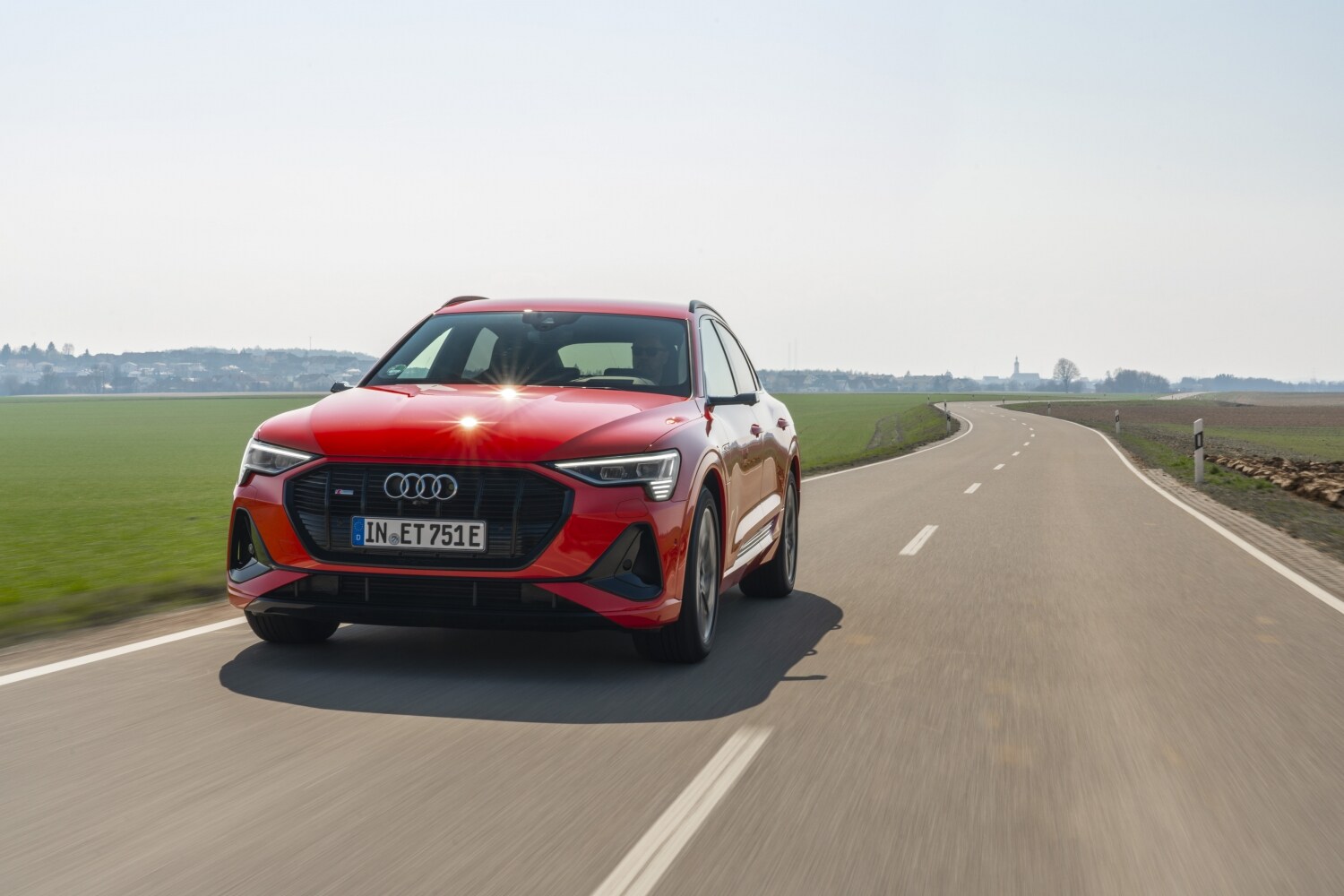 Creating elegant and superior vehicles aren't the only things Audi is committed to undertaking. The company has also set its sights on becoming Carbon Dioxide neutral by 2050. This lofty vision has inspired the launch of an electric, sustainable portfolio.
This year, the all-new e-tron Sportback—the second fully electric model from the brand—has arrived with top-notch upgrades, including the following.
Upgraded Design and Functionality
The 2020 e-tron Sportback is the epitome of both elegance and functionality. It has a different body and a sleeker, more streamlined look compared to the e-tron SUV.
It features superb capability on and off-track with the combined functionality of a spacious SUV and the elegance of a four-door coupe. Delivering SUV everyday-utility while at the same time, the vehicle boasts a dynamic design through its Sportback silhouette.
With its two rows and sunroof, it provides comfortable seating for five adults and ample space for luggage. It also features a standard adaptive air suspension with controlled dampers. Audi has even furthered its everyday usability as it offers a towing capacity up to 4,000 pounds.
Electric Mobility
Not only is the Sportback impressive on functionality, but it is also efficient and powerful. It wields an impressive 355 horsepower that can even increase to 402 horsepower when Boost Mode is engaged. Power is efficiently distributed to provide torque and powerful electric performance with an electric motor that is placed on both e-tron axles. What's even more amazing is despite its substantial power, your drive is serenely quiet.
Its range has also improved to 218 miles with its 95 kWh lithium-ion battery, compared to the 204 miles range of the previous e-tron SUV.
Next-Gen Technology
The luxurious cabin features a signature combination of premium materials and tech. Offering customized contour seats with optional ventilation and massage functions, a premium sound system, and an integrated WiFi hotspot—you can ride in style and comfort. Not to mention a virtual cockpit, two touch displays, and high-quality trim throughout.
Advanced Safety Features
The Sportback includes Audi's Pre-Sense basic and Audi Pre-Sense front safety systems that include blind spot warning, rear cross-traffic warning, forward collision warnings, automatic emergency braking with pedestrian and cyclist detection.

The advanced safety features of the e-tron have been applauded by the Insurance Institute for Highway Safety Top Safety Pick Plus because of its notable crash test performance and superior rating in front-crash prevention.

Design, sustainability, functionality, and power have married in the all-new e-tron Sportback. The perfect go-to vehicle for accomplishing any trip in style.