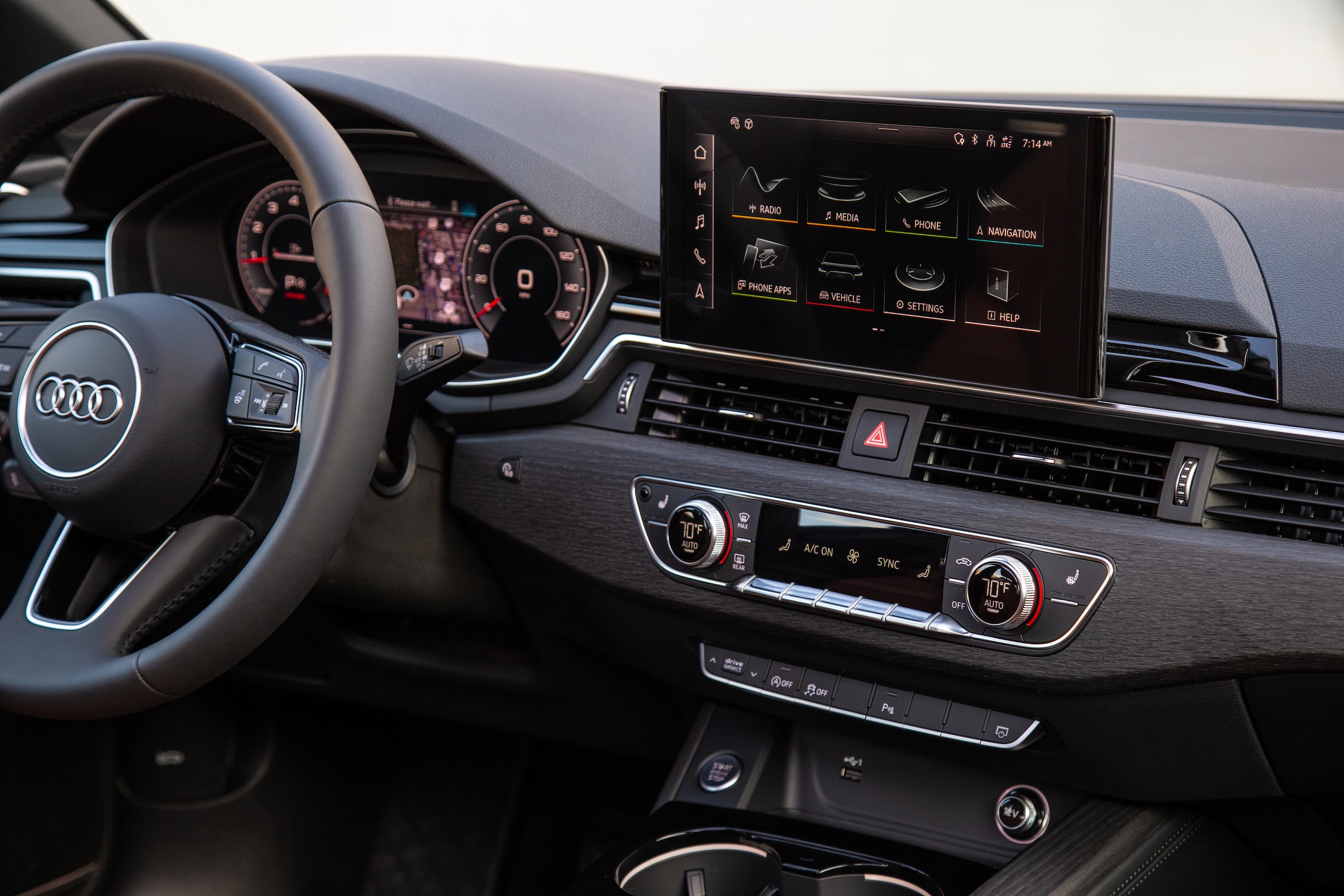 Audi drivers love the features and technology that their infotainment centers offer, after all staying "in the now" is more important than ever. Recognizing this, Audi is making the next generation Modular Infotainment Toolkit (MIB) even more powerful. In fact, the new chip in MIB 3 will be up to 10x faster than its previous version.


MIB 3 will host a variety of features such as Sirius XM with 360L and hybrid digital radio and Function on Demand. Select models will be integrated with Amazon Alexa auto. The new hardware will allow drivers to purchase in-vehicle navigation even after it has left the factory. The maps will receive updates on a monthly basis, rather than the quarterly updates for MIB 2+.


Audi connect Generation 3 will offer basic unlimited Wi-Fi for up to eight devices with Audi connect PRIME and will be significantly faster than before. For the entry-level package, connectivity is optimized for audio streaming and remote work application. Bump up to the Audi connect PLUS package and the full power is unleashed. Users will have unlimited Wi-Fi through the 1 Gbps LTE Advanced Pro modem. Audi has created new, more flexible packages to make sure each driver gets the perfect connectivity for their journey.
A high-level overview of MIB 3 includes the following specifications: Version as the wireless provider, LTE Advanced Pro modem rated for up to 1 Gbps download, 11ac Wi-Fi, HD voice communication, and a new Linux-based operating system. Currently, the 2021 models expected to include the newest MIB 3 include: Audi A4, A5, A6, A7, A8, Q3 (late arrival), Q7, and Q8. Other models with MIB 3 will be announced at a later date.


Additionally, 2021 models Q8, A4, A5, A7, A7, and A8 will have available Integrated Toll Module (ITM). This technology makes navigating tolls easy across the country. Settings can be adjusted in the vehicle's MMI. Drivers can also change occupant settings for seamless access to HOV/HOT lanes.
Audi recognized how much its drivers loved feeling connected in their car and has improved the infotainment technology too not only make the current systems better, but also introduce exciting new features into the 2021 models.