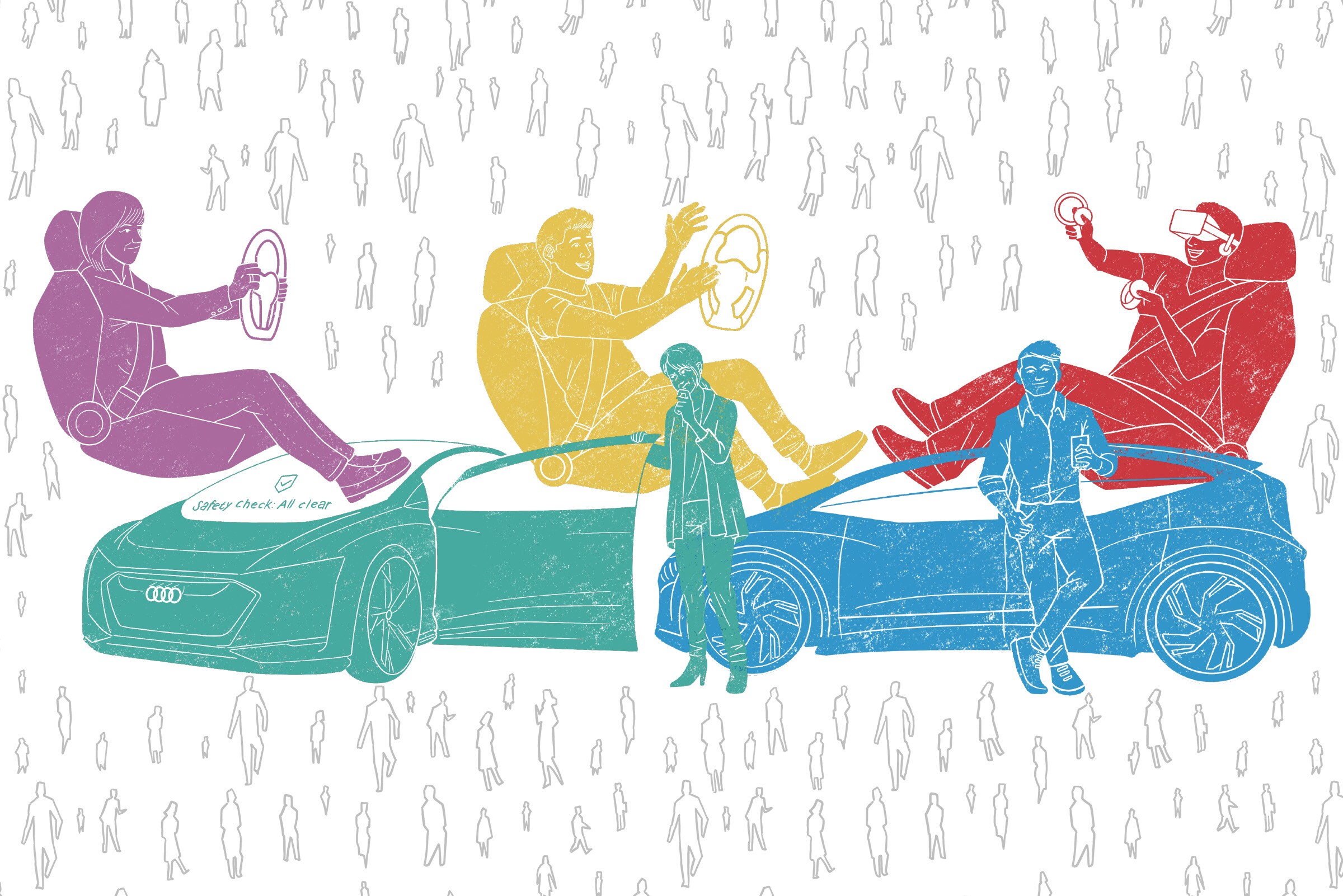 As technology continues to move forward and evolve, Audi is focused on reacting to the changes and making sure they are aligned with drivers' interests and desires for the market. Through initiative "&Audi" researchers have interviewed over 21,000 people about autonomous driving. Conducting research and understanding consumer insight is how Audi stays attuned to what the buyers want from its products.
Starting back in 2015, Audi has been investigating the level of social acceptance for autonomous driving. Dr. Luciano Floridi, professor of Philosophy and Ethics of Information and director of the Digital Ethics Lab, stated, "This study is more than just a welcome addition to our knowledge about the phenomenon of autonomous driving. It is a necessary step for any policy- and law-making decision, as well as any R&D and business strategy that intends to be proactive and informed in delivering a better world."
Autonomous driving is a new realm of transportation that can improve access to mobility and greatly improve convenience. The data indicated that there is a strong interest and curiosity about how new technology can improve day to day lives. At the same time, some participants voiced concerns on the topic. Most notable was a fear of loss of control, followed by a fear of unavoidable risks, and finally a general suspicion. Audi found that generally people are the least concerned about letting the vehicle drive itself during traffic jams and for parking. These are times that seem relatively low risk in comparison to more complex or high-speed driving.
After conducting research, "&Audi" concluded there are five distinct types of drivers' attitudes toward autonomous driving. The "suspicious driver" prefers the status-quo and will only switch when all concerns have been flushed out and its established. "Safety-oriented reluctant" have their reservations and want to see all safety standards have been met and tested. An "open-minded co-pilot" understands the benefits and wants proof from business, science, and politics that the cars are ready for the road. "Status oriented trendsetters" are eager for the release of self-driving cars so they can flash their progressive lifestyle. Finally, the "tech-savvy passenger" places full trust in technology and wants a full-fledged release.
Thomas Müller, head of Automated Driving at Audi, "On the way there, alongside technical development, it is of decisive importance to convince people. The study provides us with differentiated insights about where people stand in relation to autonomous driving and how we can establish suitable expectations about the new technology in society."