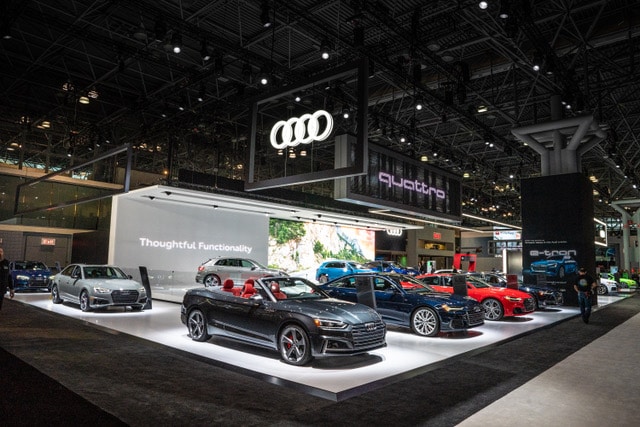 For the past 50 years Audi has been delivering premium performance sports cars to the US market. This year the company will celebrate its 50th anniversary of being in the US at the New York International Auto show. The celebration will include the launch the all-new Audi Q3, updated 2019 TT RS, and 2020 R8 alongside a full model lineup.

"Our golden anniversary is a testament to our commitment to thrill our customers with world class vehicles that offer the latest technologies and benchmark design. Together, with our dealers, we look forward to moving America for the next fifty and beyond," said Mark Del Rosso, president, Audi of America.

Coming soon, Audi of American will release 10 all-new or significantly redesigned products. The 2019 debut will feature models focused on the high-demand segments like electrification, SUVs, and performance. Within these releases will be the all-new 2019 Audi Q3. Taking note of the demand for compact premium SUVs and seeing success in the first generation, Audi refined the second generation to be exactly what customers want. Beyond the Q3, the first fully electric SUV is expected to surface – the Audi e-tron. For those looking at track performance vehicles, a refreshed 2019 TT RS and 2020 R8 leave nothing to be desired. They represent the best in track-tested performance and the R8 will come in a limited edition R8 Decennium.

Audi's journey has been notable from the beginning with the Audi 100 being the first car sold in the US. 1982 was a milestone for the car industry because the "Ur-Quattro" was the first full-time all-wheel-drive passenger car. It's disruptive innovation like this which has pushed the company's success and enabled them to continue to leave their mark. More recently we've seen this in the fully electric e-tron and technologies like Vehicle-to-Infrastructure Traffic Light Information.