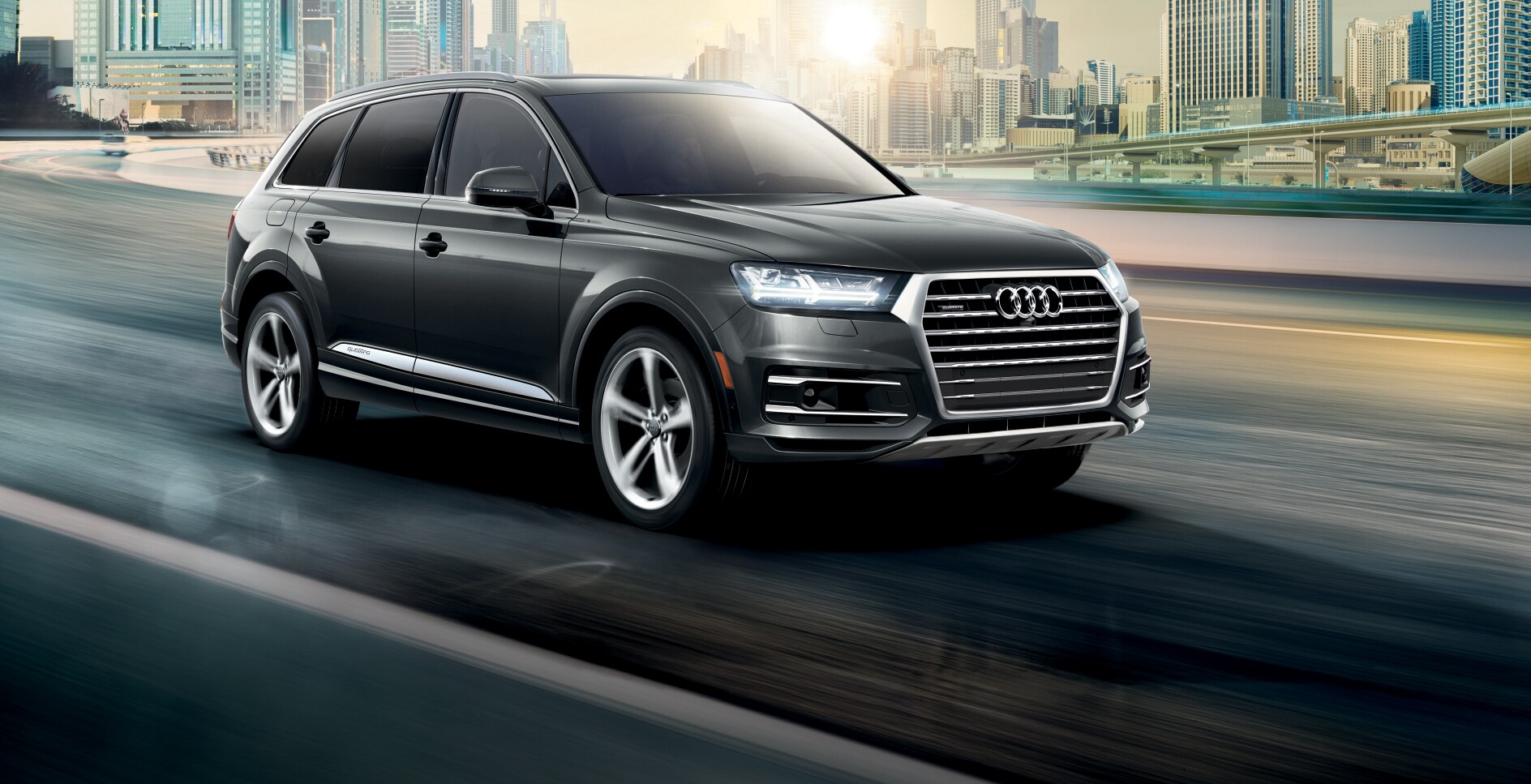 Audi delivers high-quality luxury and value across the board; this year the Q7 is, once again, getting special recognition. The 2019 Q7 is a three-time earner of the title for: 10 Best Truck & SUV of the Year." Audi's Q7 not only is striking from the exterior, luxurious on the interior, and technologically advanced, but it's all of that at the best price. "10 Best Truck & SUV of the Year" names vehicles that combine value, performance, and success on fulfilling their intended mission.
Project Management Vice President, Filip Brabec stated, "The Audi Q7 delivers what our customers expect from a luxury seven-passenger SUV, including a striking design, benchmark connectivity, infotainment and driver assistance technologies and exceptionally competent driving dynamics," and continues with, "It is an honor for the Q7 to be recognized as a Car and Driver 10 Best for the third year in a row, and it demonstrates the Audi expertise in crafting luxury SUVs."
From the interior's comfort, exterior's striking design, to the supreme performance, Audi has delivered a memorable ride. The Q7's drive is one that empowers drivers and leaves them reminiscing. Eager to get back on the road, drivers are welcomed by a high-tech luxurious interior equipped with high end safety technologies. Daylight beams through the standard panoramic sunroof, while the available Bang & Olufsen 3D Advanced Sound System melts passengers with its true-to-life audio. Other technology includes smartphone integration with systems like Apple CarPlay and Google Android Auto. Wireless charging and antenna booster are available with Audi's phone box add-on. Full color head-up display and the Audi virtual cockpit are available with the standard Audi MMI Navigation plus with MMI all-in touch. Making safety a priority is easy with standard Audi pre sense basic and available Audi side assist. These allow the vehicle to prepare and stop potential impacts and assist the driver with blind spot monitoring.
The Audi Q7 has forged the way and earned the title of "10 Best" for three consecutive years. Once behind the wheel and feeling the thrill of the Q7, it's a wonder how Audi can provide such high-quality performance at the bargain they offer.