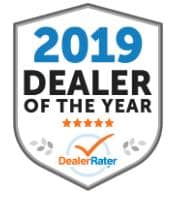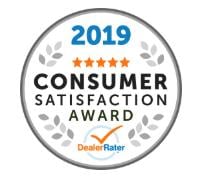 The O'Daniel Automotive Group's Audi Fort Wayne dealership won the 2019 Dealer of the Year award from DealerRater.com.
Based on the reviews received from customers, DealerRater gives awards to the dealership with the highest scores. Who the award is given to is based on the dealership's number of reviews, the rating received, and how consistent their positive reviews are.
Rudi, a customer on DealerRater reviewed a recent 5-star experience purchasing from the Audi dealership:
"My purchase of the 2019 Audi S5 took some time because I was discerning between the Audi and a new BMW. The staff was patient during this process and wanted to make sure that I ended up with the car that I wanted."
The dealership works to provide a quality service, and views customer satisfaction as the highest priority. O'Daniel Audi has been open for about 30 years and is a part of O'Daniel Automotive Group. The dealerships are run by the O'Daniel family, with all locations having a member as their general manager.
Tracy, a recent Audi customer, described her 5-star experience with the dealership as having "excellent customer service," here is the rest of her review:
"As you know, buying or leasing a new car can be a stressful experience. I had gone to another Audi dealership and was ignored. At O'Daniel's my salesman, Dale spent many hours going through all my options and explained everything thoroughly. He found the car I wanted and love. Completing the financial paperwork was also done professionally and with ease. Every detail was covered to the car being ready with a bow and my name written on a sign. Highly recommend this dealership."
The dealership works to meet the needs of the customer, provides certified pre-owned vehicles and reliable parts with a quick and easy service. Customer "MB" gave this 5-star review about their new Audi purchase:
"Purchased my 2018 Audi A4 this year and drives great. Geoff Soule and Melissa Fiandt gave terrific service. I would recommend this dealership and Audi to other customers."
Learn more about the Audi Fort Wayne dealership through their website audifortwayne.com, or stop by today and experience the difference!