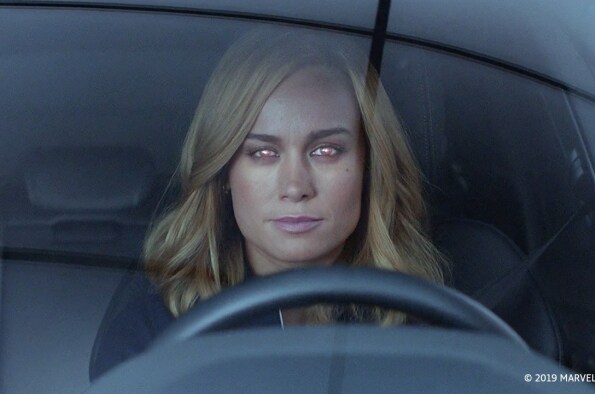 Returning to Earth after a lengthy sabbatical, Captain Marvel needs to be caught up to speed on all she has missed. "The Debriefing" is a short which introduces Captain Marvel to the modern world, the Avengers, and the Audi e-tron SUV. Immediately she is intrigued by the new vehicle and taking it out for a spin. The short posted on Audi UK's YouTube and can be watched right here.

The "Avengers: Endgame" also featured new Audi concepts. The Marvel Studios' film revealed an all-electric Audi e-tron Sportback concept sportscars. Viewers saw this concept vehicle while Iron Man, played by Robert Downey Jr., was in the process of trading his Audi R8 for the e-tron GT concept. Both of these concept cars have a strong presence in the film and align with Iron Man's passion for forward thinking technology. In fact, this isn't the first time that Iron Man has introduced a new Audi. Back in 2008 he introduced the Audi R8 to the world. Quickly, it was clear that not only do these supercars suit Iron Man's interests, but his fans as well.

Marvel's Vice President of Global Partnerships, Mindy Hamilton, speaks on the partnership between Marvel Studios and Audi. According to her, "Each collaboration with Marvel Studios and Audi has brought something new to the table. This time, it's bringing the most powerful Super Hero in the Marvel Cinematic Universe, Captain Marvel, into the storytelling and we couldn't be more excited to see fans watch this story unfold."

Marvel Studios creates thrilling superhero media that leaves us on the edge of our seats. Audi's precise designs of futuristic vehicles make us feel like the superheroes zipping around and saving the world. The creation of "The Debriefing" is enough of a teaser to get us excited for the next Audi product and Marvel production.
Experience the future today, at O'Daniel Audi.