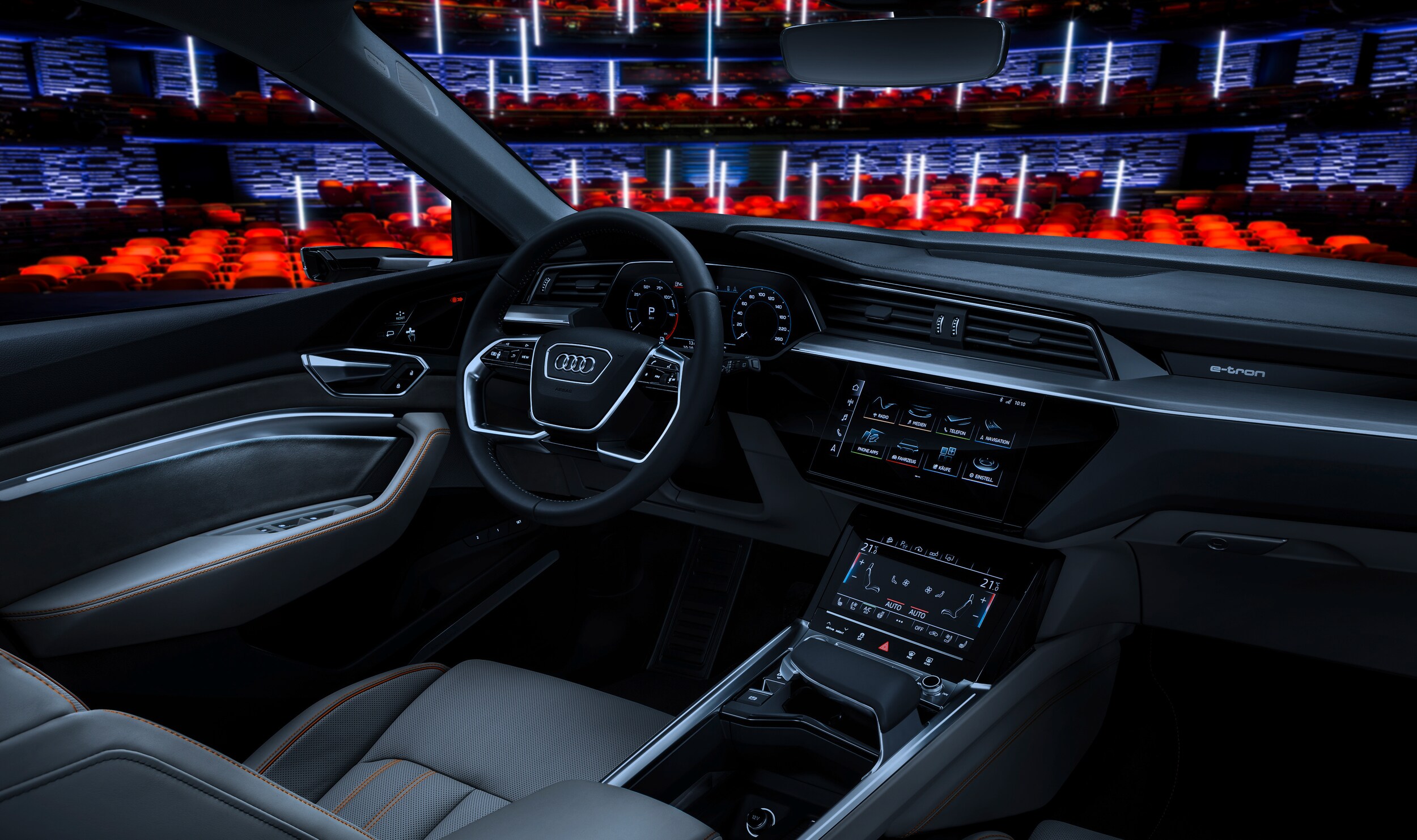 As Audi adds advanced safety systems to their vehicles, drivers need to put less effort into driving. In fact, with automated driving, they will have more "free" time during their journey. Audi is already preparing to make their passengers' ride even more luxurious with in-car entertainment.

As an annual exhibitor of the Consumer Electronics Show (CES) in Las Vegas, Audi showed off its new "Audi Immersive In-Car Entertainment" experience. A new system which transforms the way we watch movies and pass idle time in our cars. This technology takes an agonizing wait time in garages or other stopped locations and makes it an opportunity to transport into a blockbuster. Similar to a 4D movie experience, future Audis will create a thrilling movie theatre experience on the go.
Combining the optional active suspension and MMI displays in the vehicle at CES, passengers will be immersed into their film of choice. At CES, an A8 demoed this experience. Active suspension has the ability to individually lift each wheel 3.3 inches with 811.3 lb-ft of torque in only five-tenths of a second. These instantaneous actions are perfectly in-sync with the film and take it from an on-screen action film to an in-car physical thrill. Furthermore, ambient lighting, vibrating motors in the seats, responsive AC technology, and rich audio make for an immersive cinematic experience like never before.
Currently, content can be viewed on screens and MMI technology, but Audi is already planning to incorporate VR glasses. Audi Immersive In-Car Entertainment is still in development; however, Audi plans to incorporate it into times of low driving speed as well. By using automated driving, times of stop and go traffic and similar scenarios will be entertained with a cinematic showing.
Alongside the A8 showcase, Audi presented the e-tron series. E-tron is a forward-focused line of fully electric models. Digitalizing the e-tron line in an already digitalized world lets customers use their favorite services such as Amazon Alexa. Also, customers will be able to personalize their car even after purchase with on-demand functions.
Exceeding expectations, connecting to the driver's needs, and making downtime into movie time, taking the time to drive an Audi has never been more exciting.