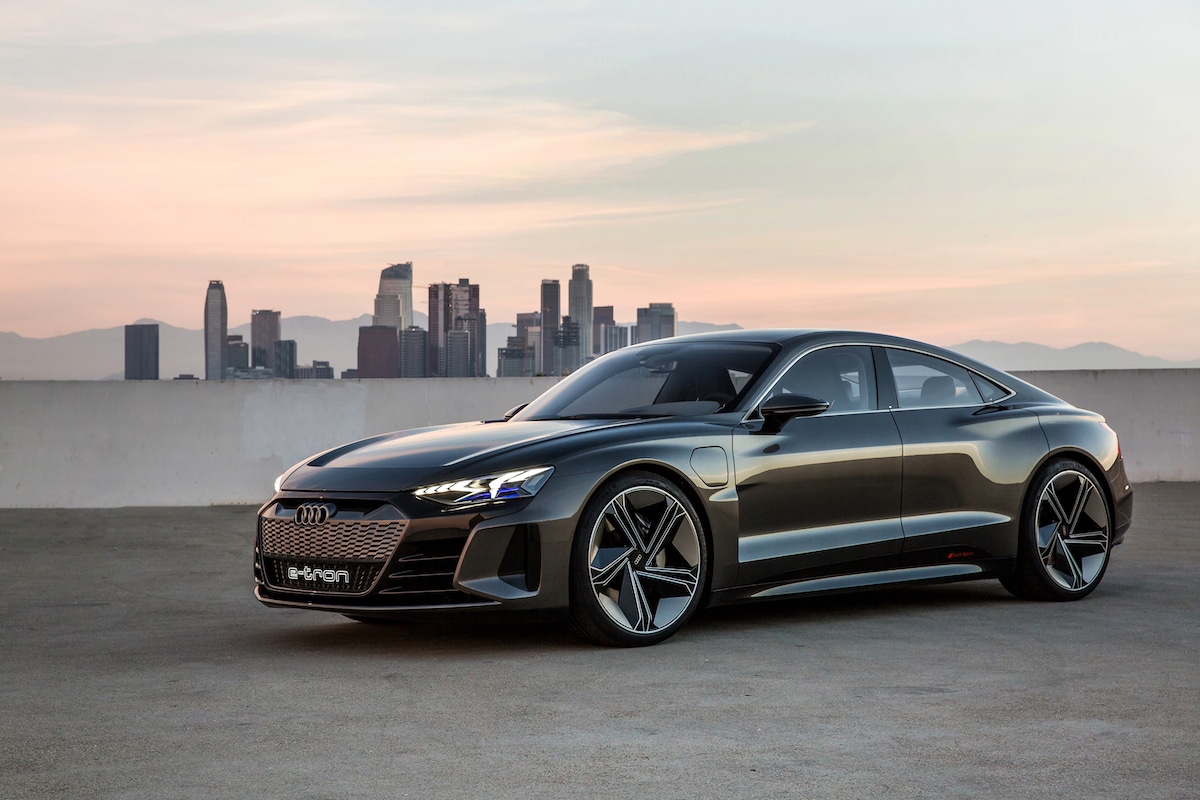 Another generation of Audi is emerging and making the company more bold than ever before. Making its debut at the Los Angeles 2018 Auto Show, the Audi e-tron GT concept is striking. The public can first readily view this performance car in Marvel Studios' Avengers 4, which will be released in summer 2019. The production model will surface in late 2020.
The exterior of the car speaks to viewers from every angle while unmistakably being an Audi sportscar. The e-tron concept is 16.3 ft in length, 6.4 ft wide, and 4.5 ft high. Starting with the LED headlights and laser high beams, sliding back to the gently sloping roofline, and ending at the side to side LED light strip on the rear of the concept it is clear this car will not go unnoticed. Each of the flashy 22-inch wheels are partnered with air vents at the wheel arches and solid rear diffuser. The curvature of the vehicle, vents, and many other design strategies make the airflow hug the body of the vehicle, in turn, reducing undesired swirl.
Having such a large stance, the concept vehicle is able to provide great everyday usability and incredible quality feel. The interior of the vehicle is simply stunning with its sleek touchscreen and seamlessly interconnected design hues. The center console is topped with a touch screen for easy use by the driver. The large infotainment system and the high-quality instrument panel convey urgent data to the driver and integrate seamlessly with the center console's display. Another great feature is the car's two luggage compartments. At the rear there is 15.9 cu ft of space available and under the hood is an extra 3.5 cubic feet.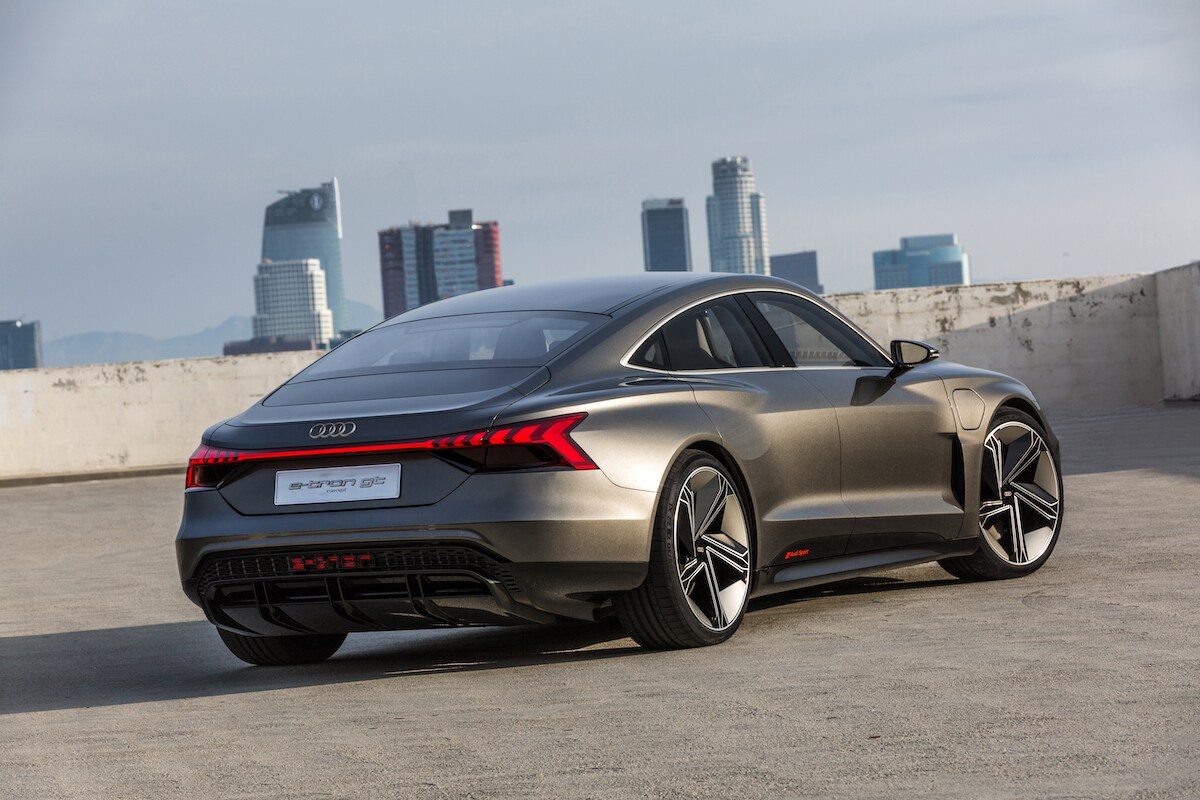 The driving dynamics are just as in tune with Audi's DNA as the designs. Silent, due to the 590 horsepower all-electric motors, the concept vehicle bolts from 0 to 60 in 3.5 seconds. The range is set to be over 248.5 miles and powered by a lithium-ion battery.
Wireless charging is no longer just for phones, but also the Audi e-tron GT Concept car. By simply installing a pad where the car will be parked, the vehicle will automatically start to charge and be ready to go overnight. For a faster charge, connect a cord to the 800-volt charging system and the car will have an 80% charge in only 20 minutes (a range of nearly 200 miles). When on the go, the vehicle can charge from a conventional charger, opening up the possibility to charge all around the country.
Audi is planning to have an entire line-up, consisting of 12 fully electric models by 2025. The GT e-tron concept will be in full production in 2020, but first deliveries will be made in early 2021.