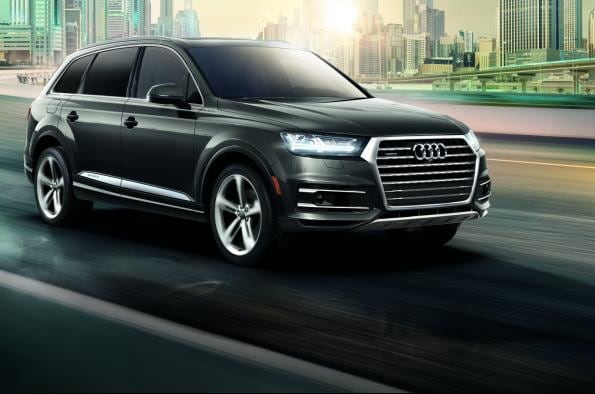 For 2019, ten Audi models have received high ratings from the Insurance Institute for Highway Safety (IIHS) for their ease of using LATCH hardware—a system of lower anchors and tethers that help make installing child restraints easier.
"The safety of our customers is always a top priority, so we are delighted that such an array of 2019 Audi models have been recognized for their ease of use of child restraint hardware," said Filip Brabec, vice president, Product management, Audi of America. "The breadth of models rated speaks to the brand's commitment to safety and delivering cutting edge technical innovations to our customers."
Since 2015, the IIHS has rated vehicles on their use of the LATCH hardware. Vehicles receive a rating spanning from "Poor," "Marginal," "Acceptable," "Good," to "Good+." For 2019, the Audi Q7 was one of 21 models across eight brands to be awarded a "Good+" rating — the highest rating IIHS offers. Audi models also received the highest amount of "Good" ratings across the model line up.
To qualify for a "Good+" rating, a vehicle must meet the criteria for a "Good" rating while providing additional LATCH hardware for child restraints in all rear seating positions. For the Audi Q7, one additional "Acceptable" or "Good" LATCH hardware is found in the second and third row of seats.
A "Good" rating indicates a vehicle has met all three of the criteria for the lower anchor. These include easy-to-move lower anchors with a clearance angle greater than 54 degrees that are no more than 3/4 inch deep within the seat and take less than 40 pounds of force to attach the child seat connector. Eight of the ten Audi models rated by the IIHS received a "Good" rating, including the 2019 A4, A4 Allroad, A5 Coupe, A5 Sportback, A6, e-tron, Audi Q5, and Audi Q8.
The 2019 Audi A3 received an "Acceptable" rating by meeting at least two of the three requirements for the lower anchor.