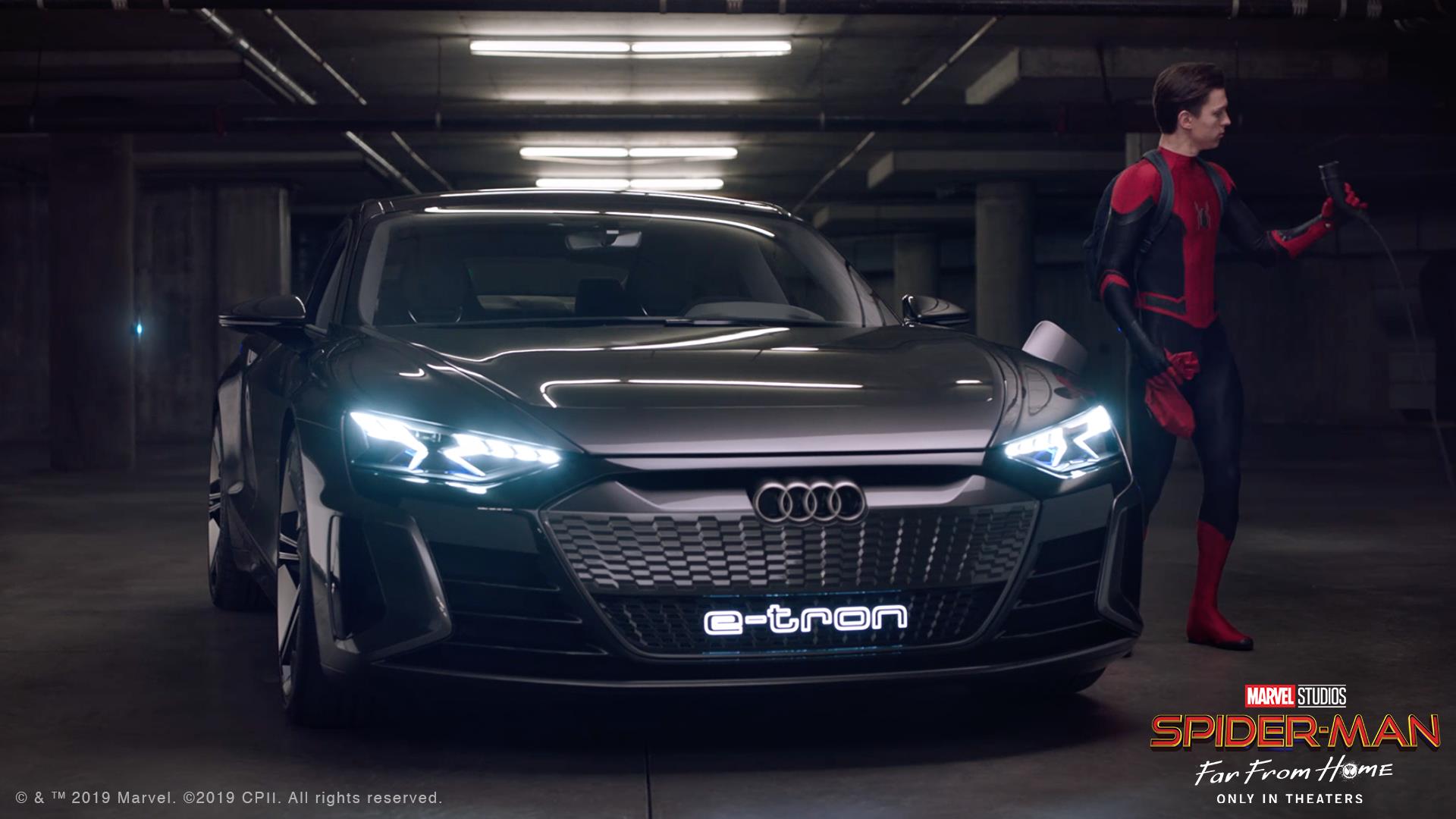 Spider-Man is getting a first look at the all-electric e-tron GT concept in "Science Fair." Sony Pictures Entertainment and Audi worked together to produce this short and shed light on their collaboration in "Spider-Man: Far From Home." In the full film, the Audi e-tron SUV, A7, and Q8 will all make appearances. In fact, Audi will sponsor the world premiere of "Spider-Man: Far From Home" in Hollywood.
The e-tron GT concept is introduced by Peter Parker, played by Tom Holland. During the short, he finds himself at a science fair alongside his best friend. However, the competition is intense and not looking like it will be an easy win. Stunned by their classmate's projects with lasers or automated capabilities, they realize their handheld 10kw battery isn't going to make the cut. As a last-minute plea to save their presentation, Peter dashes off to retrieve the e-tron GT concept and zip back to the science fair.


Rambling about a few features that Peter picked up on during his race across town, the judges sit in the back seats and eagerly peer over to see the dash. What they find is an elegant dash home to high resolution touchscreens laid seamlessly in the dashboard. From the exterior, the e-tron has a bold and serious look, while clearly being an all-electric car based on the futuristic design of the body.


Vice President of Marketing for Audi of America, Loren Angelo, stated: "Teaming up with Sony Pictures to showcase the latest step in Audi's evolution—electrification—gives us a unique opportunity to better socialize this important technology with a highly engaged audience. Peter Parker represents the continuing high-tech evolution of the Audi storyline within the Marvel Cinematic Universe."
To witness Peter and his friend's project's transformation from a handheld battery to a futuristic all-electric GT concept—watch the short, "Science Fair," right here.