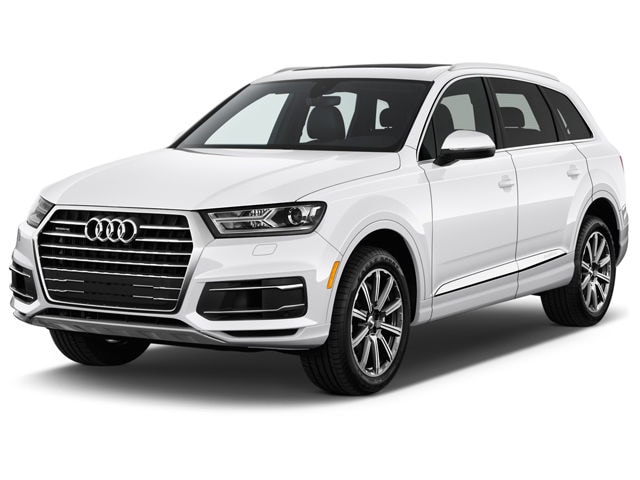 The new 2018 Audi Q7 has recently been released and has been voted #4 in both Luxury Midsize SUVs and SUVs with 3 Rows. The 2018 Q7 earned a high score of 8.7 out of 10 for overall quality, with ratings based on extensive research and various data elements. The new model has also been assigned a stellar rating for sound, safety features, engine, and overall experience.
Recognized as a fantastic luxury midsize SUV with high praise, the 2018 Audi Q7 is not just amazing from the inside—but under the hood as well. The Q7 is equipped with a sleek and ultra modernized interior, safety and technological features, and adept handling. The Q7 has been noted as a terrific vehicle for families as a result of its excellent crash test scores, safety features, and child seat anchors —
This year's advanced Audi Q7 has surpassed safety test scores with a 5-Star Overall Safety Rating from the National Highway Traffic Safety Association's (NHTSA) New Car Assessment Program (NCAP). Safety features installed include Audi pre-sense® city, which uses a front camera to monitor oncoming traffic, Active lane assist which warns drivers if a vehicle is in their blind spot before switching lanes, and Collision avoidance assist which helps drivers avoid potential accidents by providing steering inputs.
A brand-new turbo-four base engine as been added to the 2018 Q7, with an optional V6 which has 80 more horsepower than the new base engine, however, both options earn approximately the same on fuel economy.
Luxurious space and attainable technological aspects have been made available within the Q7. Other notable details of the Q7 include massaging front seats, heated rear seats and steering wheel, Apple CarPlay, Android Auto, lane keep assist, and a surround-view camera.
The Q7 starts at a range of between $49,900 to $53,900 which is very close to average for the luxury midsize SUV class.