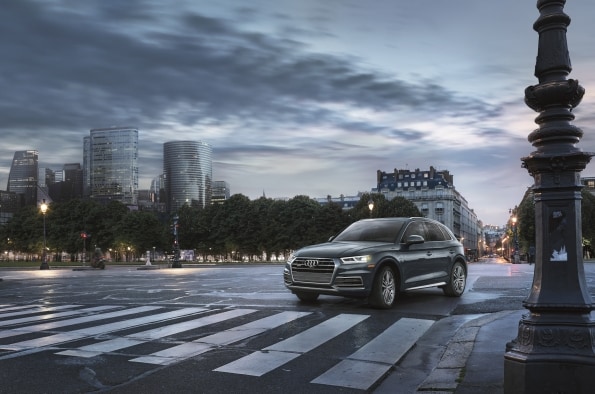 People always say they do it bigger in Texas and the experts at Audi are proving to be no exception. Available only in the Dallas and Fort Worth areas, Audi has released its new monthly subscription service called Audi Select. Top features of this program include access to some of Audi's best luxury cars such as the A5 Cabriolet, the Audi A4 Sedan, Audi Q5, the S5 Coupe, and the Audi Q7 SUV — and all at a set monthly price. On top of that, members receive two complimentary days to rent Silvercars found at most major airports giving them access to their favorite Audi vehicles even when they travel.
When it comes to the bonus features of the Audi Select service, the complimentary rental days and access to Audi vehicles are just the tip of the iceberg. The subscription works on a monthly basis and comes with the option for two vehicle swaps that can be done through a concierge pick-up, at home drop-off, or delivery to the dealership. To cap it all off, Audi throws insurance, roadside assistance, unlimited mileage, and maintenance into this sensational deal.
Since the company's country-wide expansion and acquisition of Silvercar in 2017, Audi has been offering its consumers a flourishing mobility network. Through their affiliation with Silvercar, Audis of America gain advantages like hardware, operations, and the software required to distribute a mobility ecosystem in major cities, popular airports, and supporting dealerships. The new monthly subscription service will influence Silvercar's digital mobility administration program for speedy development and scaling. Internationally, Audi on demand provides flexibility solutions in seven locations.
With the launch of the Audi Select service, the company hopes to continue their growing trend by providing their customers with the luxury they know to expect and the convenient high-quality services they deserve.