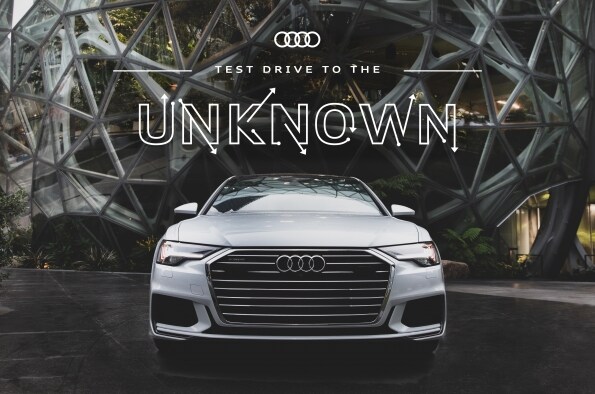 On November 19, 2018, Audi allowed customers to test drive the new Audi A6 through Amazon Go's original checkout-free store in Seattle, Washington. Following along with their checkout-free experience, customers were given the chance to grab a "key box" inside of the Amazon Go store and use it for a 30-minute test drive in the Audi A6.
Audi chose this first-of-its-kind type of test drive in order for connected shoppers to experience the all-new Audi A6 in a unique way.

Historically, the brand has prided itself to be rooted in innovation and pushing boundaries. Naturally, Audi wanted to continue thinking outside the box and reimagine the paradigms of what a simple test drive could be. Utilizing the location of the test drive at Amazon Go provided Audi with the chance to experiment with a new sales situation, while also reinventing the test drive as an adventure. According to Loren Angelo, vice president, Marketing, Audi of America: "In doing so, customers were able to have a one-of-a-kind experience and make a car purchasing decision at a time and place that may be more convenient to them."
This exclusive test drive experience was named "Test Drive to the Unknown," which indicated Audi's maintained contribution with digital-first services and solutions that successfully connects customers through a variety of Audi devices.
"It's a sneak peek into an exciting and evolving business model for Audi that has the potential to deliver more connected and convenient methods of engagement to meet the demands of consumers in the digital age," said Angelo.
Involved within the "Test Drive to the Unknown," was a mini adventure that took shoppers to places such as a professional photo shoot, personal concerts, cheese-making class, and even a helicopter experience as well. On top of the exciting places that this test drive took customers, one lucky customer received a five-day lavish experience in Munich to test the Audi A6 performance in Germany.
The all-new 2019 Audi A6 has the most updated technologies installed featuring Audi's all-new MMI touch response system which allows drivers to view a smartphone-like display and operating system, along with the opportunity of personalization. Another innovative element included is the MMI navigation plus, which has an intelligent route guidance function and car-to-X services such as traffic light information.
The full video for the "Test Drive to the Unknown" program is available to watch here.
This improved sedan has faster and more efficient processors which have transformed the overall driving experience. The 2019 Audi A6 is currently available with an MSRP of $58,900.