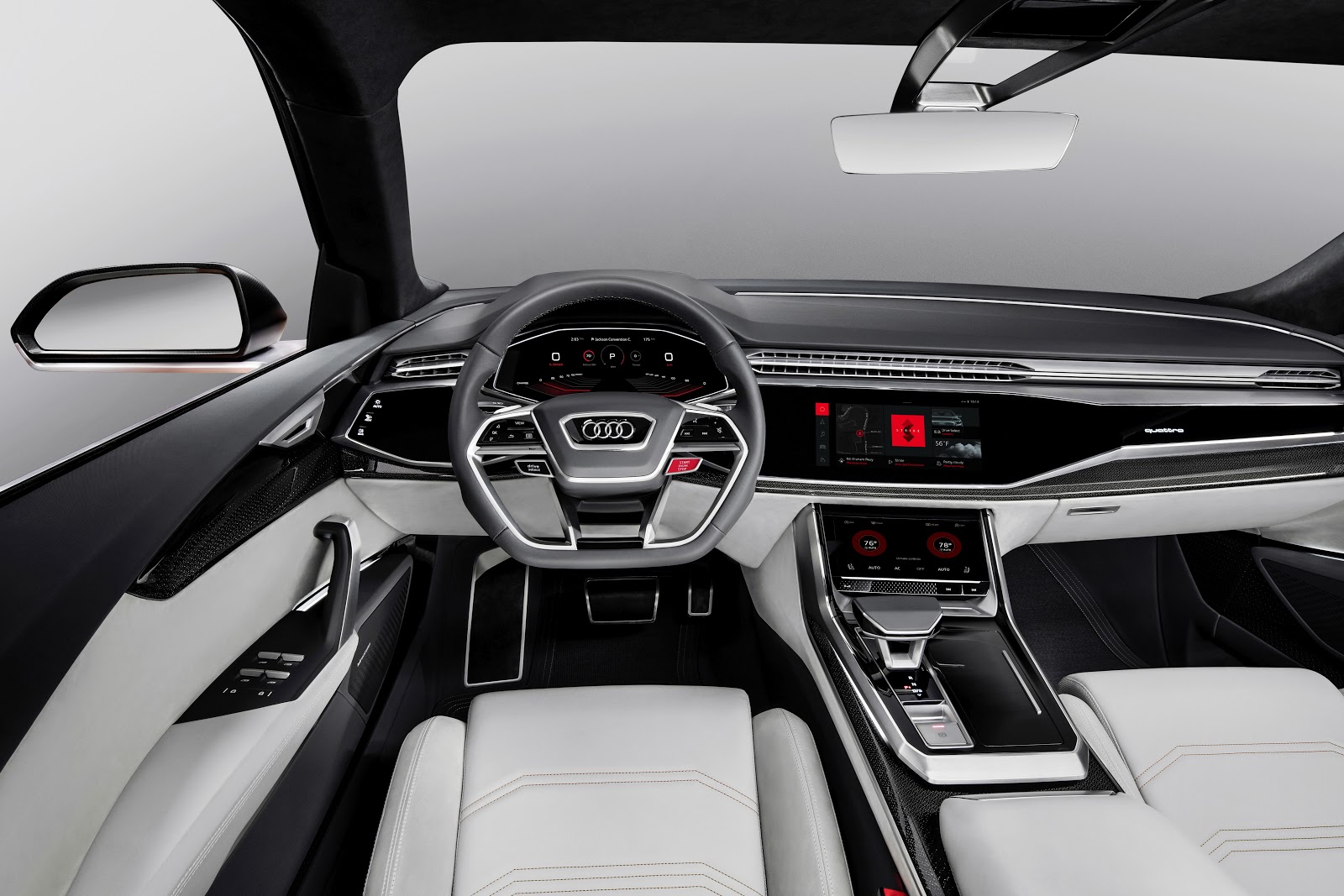 By Noah Patterson
Earlier this year at Google's world-renowned three-day I/O conference in Mountain View, California, Audi held an exhibit to present their Q8 sport concept technology platform, complete with full integration of Android's operating system for their in-car infotainment systems.

While Audi already supports Android Auto for their current vehicles, this system requires drivers to tether their phone to their console's USB port in order to get a simplified version of their phone's display onto the dashboard's center screen.

Alternatively, Audi's Q8 Android-integrated infotainment system allows drivers to use applications like Spotify's streaming service, Google Play Music, and Google Assistant, all available to be controlled on the touchscreen within the dashboard, no phone needed. This information is also displayed in Audi's virtual cockpit, directly in the driver's line of sight behind the steering wheel.

Other wireless Android and Google features include Google Maps-supported navigation and a message center for the driver's incoming messages and calls.

As Audi continues to integrate Android into their vehicles and advertise this potential with other developers at conferences like the Google I/O developer conference, the chance for enhanced user experience and even more application integration grows.

Similarly, with Android integration potentially coming to more and more of Audi's vehicles, seamless app integration and tailoring will follow, creating a more useful and aesthetically pleasing array of Google applications to turn your vehicle into a smarter car. In addition, specific applications for automotive use may be created as well.

Although this adaptation of Android's operating system for vehicle use is still largely in the conceptual stages, Audi is leading the charge in order to make this concept a reality. Soon, countless smartphone apps may be able to be downloaded right to your vehicle and integrated in a way that is so seamless, connecting your phone to your dashboard through Bluetooth or a USB cable may be a thing of the past.